Thumbs down to Amroth plans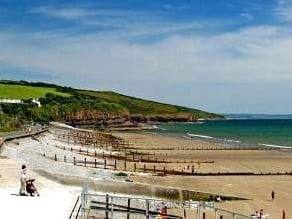 Subscribe newsletter
Subscribe to our email and get updates right in your inbox.
At the recent meeting of Amroth Community Council, Councillors unanimously decided to object to the following planning applications:
---
NP/22/0253/CLP. Amroth Castle Holidays Ltd, Amroth. SA67 8NN. Proposal, Certificate of Lawfulness proposed – use of land as caravan site without any limitation.
A full discussion took place. Councillors agreed that a 12 month license would open the park to residential occupation rather than tourism and this was to be resisted. There were several other concerns expressed including:
• The application opens an opportunity to change the caravans to chalets which take up more room, potentially extending the area of the park. This is at odds with the LDP.
• No other parks in the Amroth area of the National Park are allowed to offer 12 months' residency on site (9 months max) and so approving this application would set up a precedent for other parks to follow.
• The summary at the end appears to allow the development of the site without restriction. ACC oppose any changes within the caravan park without planning consent.
• A 12 month license could bring additional pressure on local services and infrastructure
---
NP/22/0260/OUT. Pinewood, Duncow Hill Farm, Wisemans Bridge. Proposal, Construction of 4 x detached dwellings.
Cllr. Fleur Evans removed herself after declaring an interest, then a discussion took place which concluded:
• Insufficient detail has been provided in the application and some omissions and inaccuracies noted.
• Highways have objected and ACC agree with their comments.
• The location is not in the settlement Boundary.
• The Coal Board have objected as no report has been submitted.
• The location is immediately adjacent to the biggest tree in Wisemans Bridge (a Monterey Cedar) and building work could have a detrimental effect on the root system which will be extensive.
• Residents of the development would have to reverse out on to the busy road, causing a safety issue.
Comments
To leave a comment you need to create an account. |
All comments 0