Llanteg Village Summer Garden and Craft Show
Sponsored article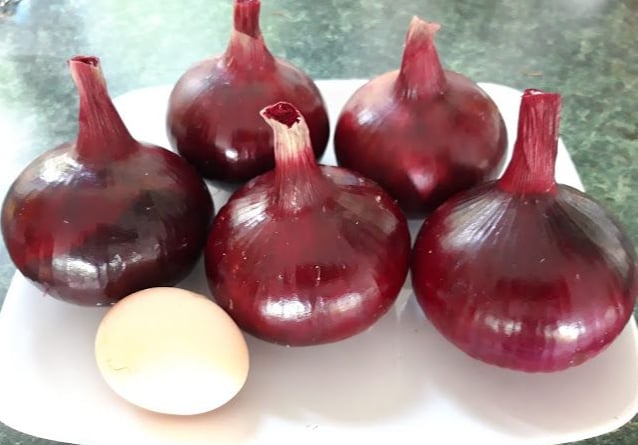 The Summer Garden and Craft Show on Saturday, August 13 will be Llanteg's first attempt at holding a live village show, and it is meant to replace the three virtual shows that were so successful during lockdown.
During lockdown in 2020, Llanteg Gardening Group decided to organise a Virtual Gardening and Craft Show to try and bring people together online, and keep the community connected.  This was not something that the group had ever tried before, and it was a case of trial and error in organising it all and doing the judging via Zoom!  But, buoyed on by the success of that first show, the Llanteg gardeners went on to hold two more virtual shows - often having over 200 entries.  These included all the usual sorts of categories for both adults and children - but, of course, because of distancing rules, all entries were done by email only.  These were judged online and certificates emailed out and winners posted online.
Now, since Covid restrictions have been lifted, Roy James, Chairman of the Gardening Group, thought it was time to go for an actual 'in person' show - the first one to be held on August 13 in Llanteg Village Hall.
There are many classes, whether for art, craft, cookery, photography or gardening.  Entries in the children's classes are also welcome. So please encourage your children, grandchildren, nephews, nieces and/or neighbours to submit entries, and don't forget show entries are not limited to the Llanteg community, as long as it is your own work, then your participation is welcome. You just have to be able to bring your entries to Llanteg Hall either on Friday, August 12 from 7 to 8pm or on the morning of the August 13 by 11am.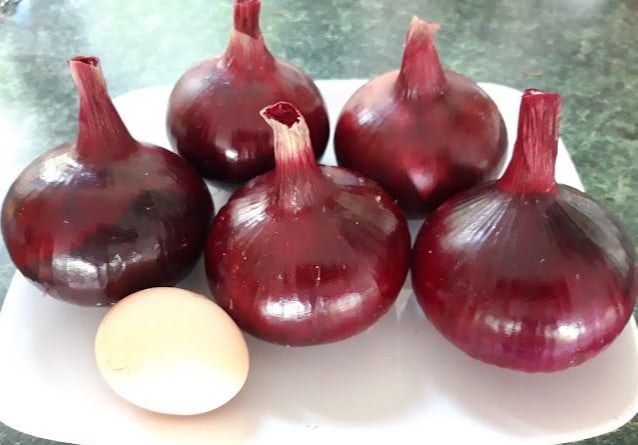 Onions, Penny Lester
Show Schedules went out to each Llanteg household with the May Newsletters, but information on classes is on the village website (llanteg-village.co.uk), Llanteg Facebook page or by contacting Sue James*.
After judging, the Hall will be open from 2 to 4pm for viewing: entry is £2 for adults, including refreshments and a room raffle - with children being free.  There is no charge for submitting show entries.
A lot of effort has gone into making the show work, and the gardening group's thanks go to everyone concerned. Hopefully after the successful virtual shows during Covid, we can have an enjoyable and successful first ever Llanteg Summer Live Show!
As for the classes and the categories, please see the Llanteg Village website or Llanteg Facebook page, or contact Roy James if you need a paper copy.  So, please join in and start growing/creating your entries.  Entry forms, which are free, need to be submitted to Sue James by Thursday, August 11.
---
Thank you to all at EC Thomas & Son for sponsoring this space.
*Contact the Observer for contact details if needed.
Comments
To leave a comment you need to create an account. |
All comments 0