Fined for being drunk and disorderly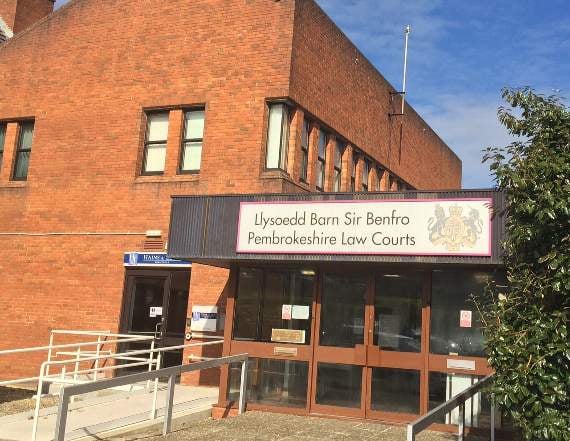 Subscribe newsletter
Subscribe to our email and get updates right in your inbox.
A local man has been fined in court after admitting a charge of being drunk and disorderly in public.
Thirty-seven-year-old John Walter Boswell, of Lawrenny Road, Cresselly, appeared at Haverfordwest Magistrates Court, on Tuesday, to plead guilty to a charge of being drunk and disorderly in a public in Monkton on July 16.
Prosecutor Ellie Morgan told the court that police received a call at 1..30 pm, to attend an address at St. Martins Road, following reports of a male hammering a door.
"When police officers arrived, Mr. Boswell was standing outside a property, drunk and unsteady on his feet. He was wearing his t-shirt back to front and inside out, and he looked dishevelled," she said.
The occupant of the property was pleading for him to go away, but Mr. Boswell was demanding to be let in to speak to his ex-partner.
"He turned around and swore at the police and was led away, before becoming more abusive towards officers, using inappropriate language.
Mr. Boswell said that he had 'unfinished business,' but was arrested by officers for being drunk and disorderly.
Defence solicitor Mike Kelleher told the court that the defendant is fighting alcoholism and suffers with depression.
"The two don't mix - his depression leads to him drinking, and drinking leads to depression.
"Since the incident Mr. Boswell has moved out of his old address at the Old Coronation School in Pembroke Dock, and has moved back with his parents to help him get over his issues.
"When he falls off the wagon, he does it to a greater extent than most.
"He has been sober for 11 days and on Friday has an appointment to see a psychiatrist.
"It's a step in the right direction, and he is being helped by the probation service and DDAS (Dyfed Drug and Alcohol Service)," added Mr. Kelleher.
Probation officer Julie Norman told the court that Mr. Boswell was sent to prison in March for breaching a restraining order and was currently serving a 12 month community order issued in June.
Magistrates told the defendant that his antecedent history was 'extensive' and that the general public shouldn't have to suffer from it, before fining him £120 for the offence and ordering him to pay prosecution costs of £85 and a £30 victim surcharge.