Pembrokeshire MP urged to back calls for Prime Minister's resignation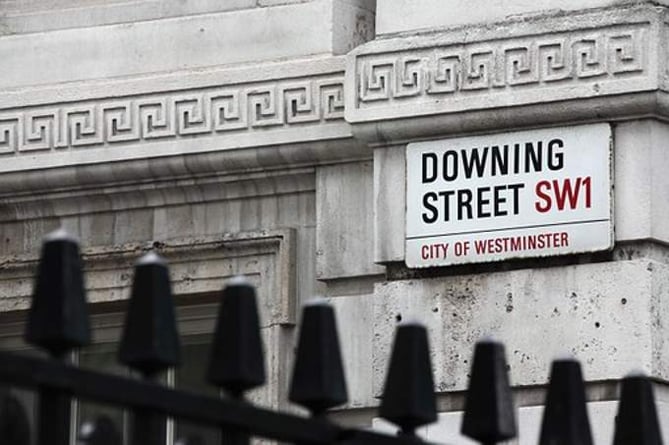 Subscribe newsletter
Subscribe to our email and get updates right in your inbox.
Cefin Campbell, Plaid Cymru Member of the Senedd for Mid and West Wales has called on the Secretary of State for Wales, Simon Hart MP to join a growing number of Conservative MPs in calling for Prime Minister Boris Johnson's resignation.
Mr. Campbell's comments follows correspondence seen by the BBC from Mr. Hart's fellow-Conservative Pembrokeshire MP, Stephen Crabb, that claimed the Prime Minister's previous apology "was right but this may not be a sufficient response given the seriousness of these matters."
On April 16, 2021, parties were held at Downing Street at a time when Covid restrictions banned indoor mixing. Several other parties happened during Covid-19 lockdowns, including a garden party on 20 May 2020 which the Prime Minister has claimed he didn't know broke his own rules.
The Prime Minister told the House of Commons on December 8, 2021 that he was "assured" that "there was no party and that no Covid rules were broken." He told Sky News on 13 December that he "certainly broke no rules".
Previous statements from Simon Hart, Member of Parliament for Carmarthen West and South Pembrokeshire, have appeared to defend Boris Johnson – most recently claiming on the BBC's Question Time last week - "I think it's important we give the time to Sue Gray to unpick all of this and to present to all of us precisely what the facts were."
A number of Conservative MPs have now called on Boris Johnson to resign, including most recently, former leadership contender and Brexit Secretary, David Davis MP, who concluded his question to the Prime Minister in Prime Minister's Question Time with - "You have sat there too long for all the good you have done. In the name of god, go!"
Wednesday's Parliamentary Session also saw Conservative Member of Parliament for Bury South, Christian Wakfeford, cross the floor to join the Labour benches.
If 54 Conservative MPs send letters to the 1922 committee – the influential backbench group which runs Tory leadership contests – it will trigger a leadership challenge.
Cefin Campbell MS said: "It's increasingly clear that the Prime Minister's position is no longer tenable.
"At a time when ordinary people across the length and breadth of the UK were making unthinkable sacrifices at the height of the Covid crisis, Boris Johnson's administration was partying behind closed doors.
"Not only has he now been caught out, but he has the sheer audacity to now claim he was unfamiliar with the very rules and regulations set by him and his own Government.
"This abdication of responsibility is unacceptable, and I would urge the Secretary of State for Wales to review his position and look to join the growing line of Conservative MPs who are calling for Mr. Johnson's resignation," he added.
Comments
To leave a comment you need to create an account. |
All comments 0