Carers Week 2022: Rising pressures on unpaid carers
Carers Week 2022: Rising pressures on unpaid carers as public backing in Wales for greater support grows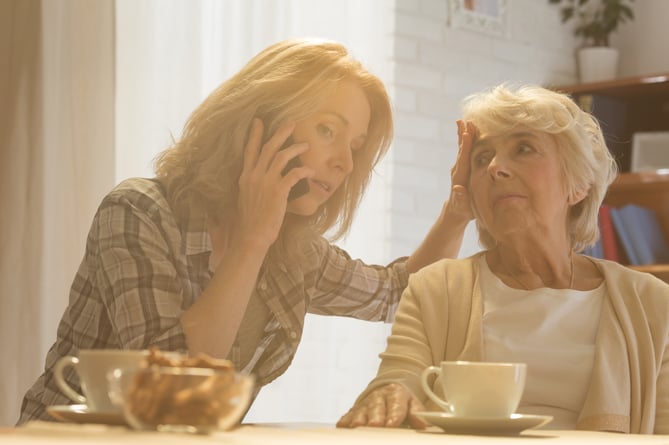 Subscribe newsletter
Subscribe to our email and get updates right in your inbox.
Carers Week charities are calling for an urgent 12-month plan of targeted support for unpaid carers. Many carers in Wales and across the UK are struggling with the ongoing impact, as well as the negative legacy, of the pandemic, together with the strain of the social care and cost of living crises.
For the first time, the impact of caring on their own physical and mental health has topped carers' concerns, closely followed by money worries.
The research, released for Carers Week 2022 (June 6 to 12), reveals that 8 per cent of the general public in Wales think that their national government should provide additional support to unpaid carers, including increased financial support and investment in care and support services so that unpaid carers can have a break.
The report also shows that there are more unpaid carers in Wales in 2022 than before the pandemic, with 23 per cent of the nation's adults (approximately 584,134 people) now supporting a relative, close friend or neighbour because of chronic illness, including mental ill-health, dementia, disability, or older age.
The intensity of care they are providing has grown since earlier in the pandemic, with several factors possibly having an impact: Many services remain reduced or closed, vulnerable people continue to shield, pressures on primary health care and the chronic shortage of social care. The number of people providing over 50 hours per week has risen by 3 per cent across the UK.
At the same time, carers with lower household incomes were much more likely to be providing significant amounts of care (i.e, over 20 hours per week). Providing more care also reduces the chance to cope financially as carers are less likely to be able to juggle work and care, pushing them into poverty and financial hardship.
Carers Wales, Part of Carers UK is a charity registered in England and Wales (246329) and in Scotland (SC039307) and as a company limited by guarantee number 864097Registered office: 20 Great Dover Street London SE1 4LX 1
The seven charities supporting Carers Week 2022 are Carers UK; Age UK, Carers Trust, MND Association, Rethink Mental Illness, Oxfam GB and The Lewy Body Society. Together, they are calling for a recovery and respite plan dedicated to the needs of carers, including; specific investment in their mental health support, prioritising carers leave, boosting carer's incomes to reduce the risk of poverty and hardship, help with food and energy costs and, ahead of the winter, prioritisation in the vaccination programme.
Commenting on behalf of Carers Week charities in Wales, Claire Morgan, Director of Carers Wales said:
"The number of unpaid carers rose drastically across Wales during the pandemic. Many of those who took on additional caring responsibilities during the past two years have had to continue to provide support to the most vulnerable, despite society opening up for others.
"Our new report shows the unsustainable pressure that has been, and continues to be, placed on unpaid carers and its impact on their physical and mental health. It is absolutely critical that carers get the support they need to stay well to be able to continue to care for their loved ones, that working carers are helped to stay in employment and that all carers can feel visible, valued and supported."
Comments
To leave a comment you need to create an account. |
All comments 0