Pembrokeshire celebrates the Queen's Platinum Jubilee
UPDATED: A round-up of local events to mark Her Majesty the Queen's 70th Jubilee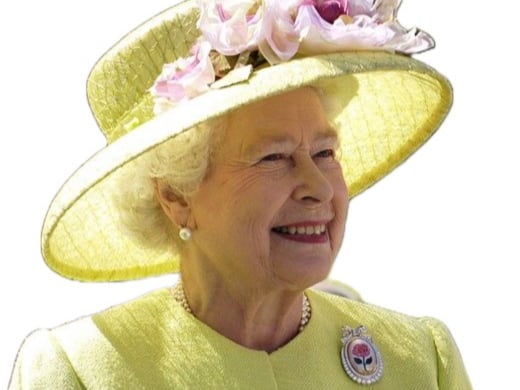 Subscribe newsletter
Subscribe to our email and get updates right in your inbox.
Festivities to mark HM Queen Elizabeth's 70-year reign begin on Thursday, June 2 when the Mayor, Clr. Mrs. Sam Skyrme-Blackhall, Deputy Mayor Clr. Mrs. Sue Lane, Mace Bearers, fellow town councillors and the Sea Cadets join Town Crier Jim Cornwell in Tudor Square for the reading of the official proclamation at 2 pm.
Later that day, a beacon will be lit on Castle Hill to join the nationwide chain of beacons marking the Jubilee.
The beacon lighting party will form up in Castle Square by 9.25 pm to walk up to Castle Hill where the beacon will be lit in front of Prince Albert's statue at 9.45 pm.
While there are no town council organised events on Friday, June 3, so that local street parties can be held,  the celebrations will continue on Saturday, June 4, with a Grand Parade through the streets of the town.
Celebrating not only the Jubilee but also how all the town came together as one to support each other during the Covid pandemic, the parade, led by Samba Doc, will leave from outside the De Valence Pavilion in Upper Frog Street at 3.30 pm.
It will wind its way down South Parade, St Florence Parade, Lower and Upper Frog Street, High Street, Tudor Square and St Julian Street to end outside St Julian's Church on the Harbour.
Featuring local organisations, businesses, and schools, all children are also encouraged to join in wearing fancy dress on the theme of '70 Glorious Years of History'.
Everyone is also welcome to join at the back of the parade after you have watched it pass by.
To round off the four-day Bank Holiday festivities, Sunday, June 5 will see free live music in the bandstand on Castle Hill.
Featuring Ella Guru (2 to 3 pm) and The Swinging Nettles (3.30 to 5 pm) everyone is encouraged to bring along a picnic and enjoy the occasion.
Tenby Town Council will provide bunting free of charge to local businesses to help deck out the streets while a starter fund of £50 is on offer to Tenby Residents Groups towards the cost of any street parties being organised.
Local businesses are also encouraged to dress their shop windows for the Jubilee. Judging will take place during the week with the winner being announced following the parade on the Saturday.
Among other activities also taking place over the Bank Holiday weekend will be a concert by Tenby Male Choir in St. Mary's Church on the Thursday and a 'Bring and Share' picnic in the Tenby Edible Community Garden, South Cliffe Street from 12 noon on Friday, June 3.
"This is the first time as a Town we have had the opportunity to come together since the pandemic," said the Mayor of Tenby.
"So, as we recognise the service and duty of Her Majesty The Queen, we also thank those who did their duty and gave their support in the town during the pandemic."
---
Plans to celebrate the Queen's Platinum Jubilee in the seaside village of Saundersfoot have been unveiled.
Saundersfoot Community Council have been collaborating with Saundersfoot Chamber for Tourism, along with the Saundersfoot Harbour Commission to provide a community celebration to mark the occasion in June.
At last month's meeting of the Community Council, Clr. Phil Baker reported that the Chamber for Tourism with permission of the Harbour Commission are suggesting having a village street party picnic on the harbour decking on Saturday, June 4 (date to be confirmed) from 2 until 5 pm, with villagers bringing their own chairs and picnic, and music to be provided by local musicians or recordings, and a toast to Her Majesty at 3 pm.
Clr. Baker said that the Chamber for Tourism are happy to decorate the area with 1000m of bunting and 12 Union flags purchased by the Community Council and with the help of the Saundersfoot Connect, spread the word to the community to come along to the harbour, bring a picnic and enjoy the day.
The Chamber for Tourism are also happy to facilitate a best dressed window display for the village and even a best 'vintage' outfit for those coming along on the day to the decking with prizes being purchased from the precept budget.
Local music 'buskers' will be encourage to sing at the event and the Harbour Commission are happy to play music from the 1950s through to 2022 from the schooner to create a party like atmosphere.
---
Kilgetty and Begelly will celebrate the Queen's Jubilee on Thursday, June 2 at Kingsmoor Sports Field, Kilgetty - with a giant picnic!
The day will feature live music and a dancing display by the Dynamic Dance school.
Also held will be a mini old-style sports day for the children, and mums and dads.
Prizes will be given for the 50s Best Fancy Dress and the best King and Queens crowns
The Cricket team will be doing a BBQ, with teas and coffee available, whilst the Sports Bar will also be open for refreshments. The event starts at 2 pm.
Everyone is invited so bring your own picnic, blankets, chairs etc.
---
The Temple Bar at Amroth have announced that decorations will be going up all week starting today (Monday). On Thursday and Friday, June 2 and 3, you will be able to have your photo taken with a life size cutout of the Queen, and kids of all ages will be able to play pin the crown on the Queen. Fom 12 noon to 6 pm, on Thursday and Friday, they will suspend the normal menu and have a full-on barbeque out front.
---
On Saturday, June 4 -  Llanteg and Crunwere will be celebrating the Queen's Platinum Jubilee with a Jubilee Picnic at Llanteglos Estate beteween 12 noon and 5 pm.
Please dress in red, white and/or blue, or even dress like a Royal! Bring a blanket, folding chairs, food and drink, plus cakes to share with friends and neighbours (including those who cannot attend).
It's free to enter, but there will be a raffle, with all proceeds going to two of the Queen's charities.
There will be a best dressed mug competition, and a fancy hat/crown competition. Also quizzes, traditional games and activities.
If you would like to help, or for more information, please contact Sam Lander by emailing: [email protected]
---
Narberth Town Council have announced plans to mark The Queen's Platinum Jubilee Beacons and Associated Activities.
The Town Council plans to light a Beacon for the Jubilee on the evening of Thursday, June 2, at 9.45 pm.
The Beacon is one of thousands being lit in the UK and the Commonwealth, and forms part of the official programme announced by Buckingham Palace for the Jubilee Weekend.
The Beacon will be lit at the Lower Car Park on the Town Moor and it will be one of over 2,022 lit by charities, communities and faith groups all over the UK and all are welcome to attend.
In addition, beacons will be lit in all 54 Commonwealth capitals and the Principal Beacon lighting will take place in a special ceremony at Buckingham Palace on Thursday evening.
This will take the form of a lighting installation with The Queen's Green Canopy 'Tree of Trees' sculpture and projections onto the front of Buckingham Palace.
This innovative new way of taking part in the beacon lighting will reflect the Royal Family's long history championing environmental causes.
"Narberth Town Council is proud to be part of this momentous celebration," said a spokesperson.
"It is only appropriate that this unique milestone in history is marked and Narberth Town Council are honoured to be part of this special event for Her Majesty, The Queen's 70th year as our Monarch and Head of the Commonwealth on her Platinum Jubilee."
"All are very welcome to attend and the Council look forward to seeing you on the night."
At the Queen's Hall, there will be a free family fun event on Sunday, June 5, from 2 pm into the evening with lots of fantastic local entertainment, including - a bouncy castle and magician throughout the day; local school choirs during the afternoon; and The Hoochie Coochie Band throughout the evening with lots of rock, funk and blues - so stick on your dancing shoes!
There will be free party food, tea, coffee and squash available (first come, first served so pop along early but there will be lots to go around). A licensed bar will be open also for those fancying a quick pint!
---
The following events are scheduled to take place in Penally to celebrate the Queen's Platinum Jubilee:
• Thursday, June 2, from 10 am to 12.30 pm - Coffee Morning in the Village Hall with the opportunity to watch Trooping the Colour on the big screen in the Hall.
Coffee, tea and Jubilee cakes, Jubilee raffle, and a history group exhibition of Penally in the 1950s.
• Friday, June 3, from 11 am to 1 pm - Penally's 'Platinum Picnic on the Beach', bring your own food, chairs etc. There will also be a chance to win prizes at a sandcastle competition.
• Saturday 4th June 4,  at 7 pm for 7.30 pm - Swinging Bills Vintage Review, music for all ages in the Village Hall. Tickets £10 or £8 for children, which can be purchased by contacting 01834 844467 or 07790463417.
• Sunday, June 5 - at Penally Church and Church Room, Tea on the Village Green, stalls etc, between 2 and 4 pm, with Cream Teas at £5.
---
The village of St. Florence is already looking festive, with bunting and ribbons in red, white and blue adorning railings, gates and letter boxes.
St. Florence WI plan to commence the Queen's Platinum Jubilee celebration in style and invite you to join them on Monday, May 30 for tea and cake, a quiz and a raffle at St. Florence Village Hall. This will be a free community event with anyone welcome to join in. Donations can be made, if desired, to support the work of local charity the Paul Sartori Hospice at Home Services.
Manor House Wildlife Park have issued a call to all kids (and adults too) to send in drawings of your favourite animals wearing a crown for the Jubilee. POST your drawings to Manor House Wildlife park, St. Florence, Tenby SA70 8RJ and they will be displayed in the café over the Jubilee celebrations.
---
Head along on Friday, June 3 to Lamphey Village Hall from 2 until 11 pm for a fun packed day of entertainment to mark the Jubilee.
Entertainment will include - live music from local bands, children's fancy dress, BBQ, face painting, races for children, tug of war, bouncy castle and slide, beat the goalie and other games, short mat bowls, a visit from donkeys and lambs. Evening entertainment will include live music from - CalicoJack and Swinging Nettles, whilst there will also be a disco, licensed bar, pig roast and bonfire.
There will be no entry fee, but cash only.  Please invite friends and family along from Lamphey, Freshwater East and Hodgeston to celebrate the Queen's Platinum Jubilee and have a fun day out.
---
Carew Community Fun Day, to celebrate the Queen's 70th Jubilee, is Friday, June 3. Held at Carew Sports Field, the event includes a procession (fancy dress optional) leaving Sageston School at 1 pm, sports games, stalls, refreshments, inflatables, fancy dress, music, pig roast and a whole lot more besides. Remember to bring some cash!
---
The village of Cosheston will start off their Jubilee events on Thursday, June 2 with the lighting of the beacon at 8.30 pm and a ceremony at the cross.
Then on Saturday, June 4, from 12 noon to 2.30 pm, Cosheston VC School have organised a fete at Cosheston Playing Fields. At 2.30 pm this turns into a Community Fete and Fun Day, with bar, live music and barbecue, going into the evening until 11 pm.
---
On Thursday, June 2 Pembroke Castle will be kicking off four days of celebrations to mark the Queen's Platinum Jubilee.  A giant outdoor screen will ensure that our visitors can enjoy the castle and not miss any of the events that are taking place across the UK.
A Jubilee Beacon will be lit inside the Castle on Thursday, June 2 and from 8 pm, entry into the castle to watch the beacon being lit will be free to everybody (children under 16 years must be accompanied by an adult).
As part of the Platinum Jubilee Celebrations Pembroke Castle will be using the big outdoor screen to show a couple of their favorite films on Friday, June 3: Disney's 'Encanto' will start at 3pm (PG);  Me Before You will start at 7pm (12A). There will be refreshments available, and visitors are welcome to bring a picnic, folding chair etc. to enjoy the occasion. (Normal admission applies, and Annual Pass holders are welcome to attend.)
On Sunday, June 5, a 'Strawberry Tea for the Queen's Jubilee' will be held in Tabernacle Church, Pembroke - and in the Garden Through Time if dry. All are welcome, from 3 pm to 5.30 pm. Proceeds will help Ukrainian refugees in Pembroke and the surrounding area.
---
Pennar Hall, Pembroke Dock is the venue for a Jubilee Afternoon Tea from 2 pm to 4 pm on Thursday, June 2. Tea and cake (for £1), free art activities and refreshments for the kids, and music with Lionel have all been arranged for the afternoon.
Pembroke Dock Town Council have organised a four-day programme of events to mark the Queen's Jubilee.
Nationwide Beacon Lighting - The Beacon will be lit down at West Martello Tower, Fort Road at 9.45 pm on Thursday, June 2, with a piper leading the celebrations starting at 9.35 pm, bugler at 9.40 pm.
A Queen's Platinum Jubilee Afternoon Tea Dance will be held on Friday, June 3, 2 pm to 4 pm, at the Pater Hall – Tickets are £5 each, from the Town Council offices, open Monday – Friday 9 am to 1 pm.
Queens Platinum Jubilee Dance – Saturday, June 4, 8 pm to 12 midnight at the Pater Hall with Blue Sapphire and supported by Billy G – Tickets are £7.50 each, available from the Town Council Offices and Cardcraft, Gordon Street, Pembroke Dock.
On Sunday, June 5, the Memorial Park will be the venue for a Party in the Park – 12 noon to 4 pm with rides and inflatables, food, stalls, and music. Entry is free.
For Saturday, June 4 a Queen's Platinum Jubilee Street Party has been organised by Pembroke Dock Town Team, in association with The Shipwright.
The party takes place at Front Street and promises a fun atmosphere and a good buzz! The street will be pedestrianised from 8.30 am to approximately 11 pm to allow for live music and DJ, street entertainment, local small businesses selling their wares, mobile bar and catering. Within the boatyard car park there will be children's attractions.
As a background to the street celebrations, a Parade of Sail has been organised by the West Wales Maritime Society as a Jubilee spectacle.
---
The village of Angle opens a full programme of Jubilee celebrations on Thursday, June 2 with a bang at the Old Point House, starting at 7 pm but preceded by face painting from 12 to 5 pm and food and cocktails available from noon. At 7.30 the best boat in show will be judged, with a crate of rum as the prize, followed by the Beacon lighting at 8.45 pm.
On Friday, June 3, from 11 am to 4 pm a Sandcastle Competition will be held on West Angle Beach (bring your own sand building equipment). The Wavecrest Café will be making Queen's Jubilee Angle Bay Beach Boxes (pre-order directly by calling 01646 641457). There will be hourly rock pooling with PCNPA ranger, and in the evening, The Hibernia Inn host a Right Royal Quiz commemorating the history of the past 70 years.
On Saturday, celebrations continue with Afternoon Tea and a table top sale at the village Hall, with music at The Old Point House in the evening.
A Wheelie Rally Parade sets off from West Angle Beach at 12 noon (Assemble at Wavecrest, 11.45) and heads to the football field led by Samba Doc. Fancy dress is welcome. Bring your own picnic, chairs and tables to the football field, where there will be games, judging and prize giving. The event winds down at 5.30 pm.
Throughout the four day event there will be flower displays in the church and a raffle of two.
---
The following events are planned for Queen's Platinum Jubilee Weekend at Neyland:
Friday, June 3 at Brunel Quay there will be a Children's Fancy Dress Competition at 6 pm. Dress up as a Royal: cash prizes for winners. Lighting of the Jubilee Beacon takes place at 7 pm, and a performance by Neyland Ladies Choir at 7.15 pm.
On Sunday, June 5, a Civic Service will be held at St. Clements Church, starting at 10 am.
Don't forget, if you are having a street party in Neyland, you can apply for £100 to help with the cost.
---
Milford Haven Town Council have organised an event that should make Thursday, June 2, 2022 a day the town will remember for ever. "Come, join us at the Memorial Gardens or on the Rath!" they say. "Bring your friends, your families, bring a blanket or your own chair."
Proceedings will start in the Memorial Gardens around 4 pm with a performance from the Milford Haven Town Band, and then Pure West Radio will be providing entertainment on The Rath with live performances up until 10 pm.
A free Evans Coaches minibus will be pulling in by Milford Haven School AND Tesco with regular trips to The Rath from approximately 5 pm.
The Lord-Lieutenant of Dyfed, Miss Sara Edwards, will be lighting the Beacon at 9.20 pm with a Bugler in attendance.   Children will be walking up from Milford Marina for a Lantern Parade that starts from the helipad at 6 pm and culminates on The Rath.  There will be a face painter, a bouncy castle, an assault course, a food outlet... and more!
---
PICTON Castle are celebrating the Jubilee by holding their own beacon lighting ceremony on Thursday, June 2. The event is for staff, volunteers and the local community and is not open to the public. However half term week will be dedicated to the Queen's jubilee celebrations, and the local attraction will be holding a special exhibition in their art gallery, displaying items that signify Picton's link to the Royal Family. They will also have a royalty themed garden trail for children, a small fair and other activities throughout the week.
---
Arrangements stated above believed to be correct at time of going to press. Please note that events may be subject to change. This round-up is designed to give a good taster of what is happening in the area over the Jubilee period and is not intended to be a comprehensive or definitive guide.
Comments
To leave a comment you need to create an account. |
All comments 0