Pembrokeshire now 1st in Wales for accidental drownings
A spike in drownings puts Pembrokeshire as 1st in Wales for accidental drownings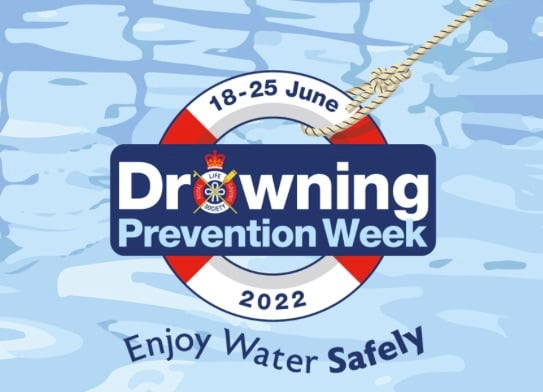 Subscribe newsletter
Subscribe to our email and get updates right in your inbox.
A recent report from the National Water Safety Forum (NWSF) showed that Pembrokeshire has seen an increase in accidental drownings in 2021 and therefore is now the top county in Wales and 4th in the UK for accidental drownings when looking at fatalities for 2021.
There were six accidental drownings reported in Pembrokeshire for 2021, an increase of five on the previous year. National charity and leader in lifesaving and lifeguarding training across the UK and Ireland, the Royal Life Saving Society UK (RLSS UK), is urging those who live in and will be visiting Pembrokeshire this year to engage with their national Drowning Prevention Week campaign, June 18 to 25, to ensure they have the water safety knowledge needed to enjoy a summer by the water.
The charity fears that with summer fast approaching, people will head to the waterways within Pembrokeshire to enjoy the warmer weather without water basic safety knowledge, and even more fatalities will be seen over the summer months.
Lee Heard, Charity Director at RLSS UK said: "With June, July, and August proving to be the months with the most fatalities, it is vitally important that everyone has an understanding of water safety, especially during the summer months.
"We have seen a rise in the number of drownings over the last few years, with peaks during the summer. In Wales there were 26 accidental drownings in 2021, with Pembrokeshire accounting for 6 of those fatalities, and we know that with the right water safety knowledge, accidental drownings are avoidable.
"We want to ensure that everyone can enjoy their summer break and enjoy being in or around water but be safe in the knowledge that they, and their children, have the skills and understanding about water safety, which could potentially save a life. Every life is worth saving."
For Drowning Prevention Week (DPW), the Royal Life Saving Society UK (RLSS UK) has a range of free educational resources available on their website for children, young people and parents and are holding their annual Drowning Prevention Week campaign between June 18 to 25 to equip everyone across the UK and Ireland with the skills and knowledge to make the right decisions about water safety.
Lee Heard continued: "This year for Drowning Prevention Week we are aiming to educate more young people than ever about water safety and give children the skills to enjoy a lifetime of fun in the water.
"We have a range of free educational resources available on the RLSS UK website, including lesson plans for schools and resources for parents, as well as a brand new animation to engage young people in learning about water safety.
"In a recent survey, over 55% of parents said they would not be confident their child would know what to do if they fell into open water; this is something we want to change.
"Drowning Prevention Week brings the focus of water safety to people's minds, giving everyone the opportunity to be equipped with the appropriate skills and knowledge to be summer ready when it comes to being safe in and around water during the summer months and beyond."
With many families opting for staycations and heading to the coastlines and waterways for holidays in recent times, having an understanding of what to do if you find yourself or someone else in trouble in the water is more important than ever.
Lee Heard added: "If you or someone else finds themselves in difficulty in the water, it's vital to remember the Water Safety Code: whenever you are around water you should stop and think to assess your surroundings and look for any dangers; stay together when around water and always go with family and friends; in an emergency call 999 and ask for the Fire and Rescue service when inland and the Coastguard if at the coast; and finally float to live, if you fall in or become tired, stay calm, float on your back and call for help, or if you see someone in the water, throw something that floats to them and resist temptation to go in."
Drowning Prevention Week takes place June 18 to 25 and free resources can be downloaded from www.rlss.org.uk/dpw .
Comments
To leave a comment you need to create an account. |
All comments 0