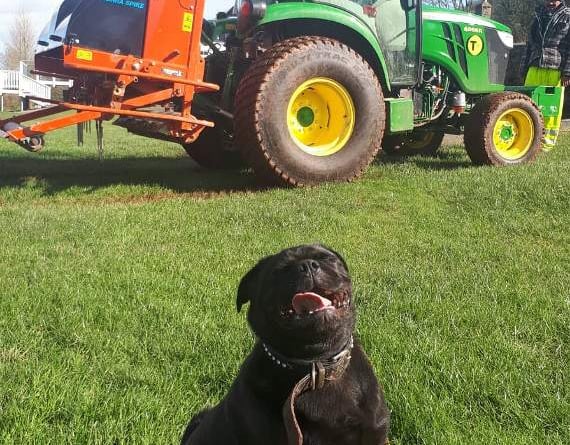 Subscribe newsletter
Subscribe to our email and get updates right in your inbox.
Playing this season brings a new challenge for our Dyfed League team, competing in the top division again, and following their pre-season strategy meeting and the appointment of the 2019 season, Dyfed League captain, Jamie Wright, the anticipation is already starting to grow amongst the players, who cannot wait for the season to start.
Our Seniors also have a full season with 20 competitive matches, plus the South Wales Seniors Classic competition and the Claret Jug, and the ladies have a full fixture programme as well, so 2019 will be a busy time.
The focus this year is also more towards fun golf for all, so every month there will be a mixed competition when everyone can enter and enjoy the social as well as competitive (with a small c) games that are intended to be more entertaining than your average competition.
With our fees having been held again this year at £529.20p for adults, we are now one of the best value clubs in South Wales and, with a range of fees for other members, offer a truly great package.
We pride ourselves on being a friendly club and new members are always welcome, so if you are still considering where to play your golf in 2019, why not come and have a look at Trefloyne, simply check out the web site www.trefloyne.comor or call the pro shop on 01834 845639 for more details. A warm welcome is assured.
New Three-Hole Practice Area to be constructed
Amongst this and other work we will also be having a new short three--hole practice area built this year alongside our driving range, which is a cracking addition and will be extremely useful for practice before a big game.
While storms Gareth and Hannah were extremely wet and windy, they were also the seventh and eighth storms of the year and having now left our shores, the Met Office suggest that they were probably the last storms of the winter - thank heavens, I hear you shout.
The result is we are now not just in meteorological spring, but also in a visibly improved period of weather that is really looking like spring, and with the dreaded jet stream moving north and away from Wales, it's time to roll up the sleeves and really address those issues that all courses face at this time of the year.
Our head greenkeeper James took advantage of the better weather to verti drain the greens, their approaches, the tees and those areas of the fairways where water had been draining less well over the winter and needed a little help. Vertidraining involves a 12mm spike put into the surface of the greens at regular intervals. This enables the soil to become more aerated and that, in turn, helps to break up the thatch in the subsoil and allow the greens to drain properly.
As can be seen from the photograph, his work was inspected and given top marks by Winston the Pug, who was not only enjoying the sunshine, but also intrigued by the activity James was conducting. I believe, judging by his smile, Winston clearly gave James a mark of 5.9 for technical merit and a 5.9 for artistic impression, I mean just look at those fabulous straight lines and the beautifully symmetrical hole alignment, a work of art without doubt.
Next the team are set to distribute a few tonnes of sand and seed in the top-dressing process and with the sunshine and occasional showers, coupled with some much warmer weather, the course should be in cracking condition and ready for a full season's play by early April.
Comments
To leave a comment you need to create an account. |
All comments 0