Speeding concerns putting pedestrians at risk state councillors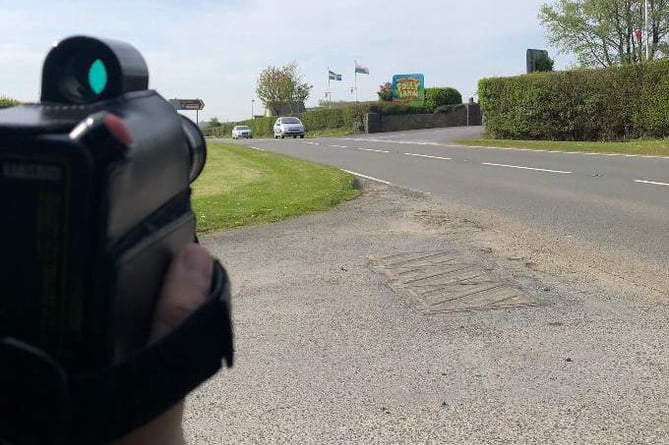 Subscribe newsletter
Subscribe to our email and get updates right in your inbox.
Following discussions over a period of years speed limits were revised and in particular the stretch of the A478 from Begelly island up to Folly Farm was changed from a 40mph zone to 30mph.
"For a long time, we have been very concerned about the speed at which some vehicles pass through the area of Kilgetty and Begelly, and unfortunately there are still a considerable number of vehicles travelling this stretch of road at speeds in excess of the 30mph limit," said Clerk and Responsible Finance Officer Gary Price on behalf of the Community Council.
"This puts locals and visitors who are walking along a very narrow pavement at considerable risk.
"Exiting junctions along this road is also hazardous for motorists."
Kilgetty Begelly Community Council along with local County Councillor David Pugh have continued to hold consultation with Pembrokeshire County Council and other relevant stakeholders to seek solutions to this problem.
"It was brought to the Council's attention that a significant factor relating to onboard road speed sign recognition systems in many cars should be looked into," continued Mr. Price.
"Travelling north on the A478 from Begelly island cars don't always register the 30mph sign on leaving the island (the island itself being 40mph).
"If the car has registered the 30mph sign it reverts back to 40mph after the top bend on Begelly Hill.
"This anomaly has also been seen to occur when travelling south on the A478 from Templeton towards Begelly.
"This is a more recently altered speed zone. On the approach to where the previous 60mph sign used to be, although there is no physical sign the car display changes to 60 until the 50mph sign is reached.
"It is known that the map systems in many cars do not automatically update themselves. Being necessary to have this done in a garage.
"When mapping serves first began there were many stories of people following directions and ending up down narrow country tracks, which was perhaps frustrating but not as dangerous to others as speeding.
"The community council is concerned that although drivers are ultimately responsible for being aware of their surroundings, systems need to be up to date," added Mr. Price, stating that the council welcome comments from the community on the matter.
Comments
To leave a comment you need to create an account. |
All comments 0