The Council's Contact Centre is often the first port of call for residents and visitors to Pembrokeshire to access the many services offered by the Local Authority.
And the small and dedicated team of helpful staff at the heart of Pembrokeshire County Council has been celebrating two decades of providing information and assistance to the public.
The team answers around 21,000 telephone calls a month plus about 3,600 digital enquiries on anything from parking and pest control to weddings and waste and recycling.
Customer Contact Manager Jeremy James has worked at the contact centre for 19 of the 20 years it has now been in operation. He said:
"It's an important milestone for all the team. The contact centre strives to provide an excellent service to our residents, dealing with phone calls, emails, webchat and digital enquiries for a full range of council services, as well as signposting customers to other agencies and partner organisations."
"We look forward to continuing to provide an important service to the people of Pembrokeshire for many more years to come," he added.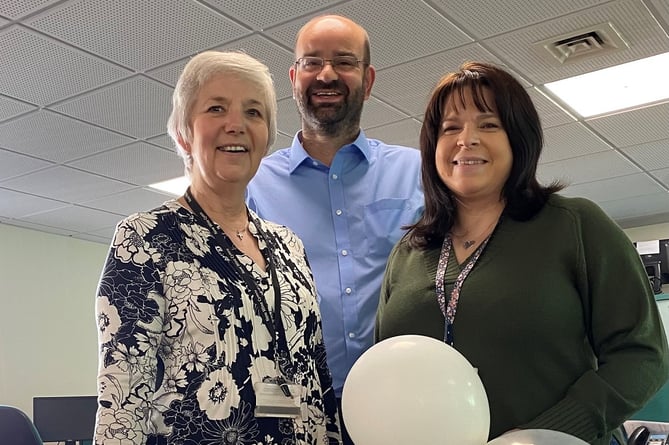 Long serving members of staff at the contact centre.
(Pembrokeshire County Council)
Cabinet Member for Corporate Improvement and Communities Cllr Neil Prior said: "Making sure that we are able to provide our residents with easy access to Council services, whether digitally or over the phone, is important, and I'm always impressed by the day-to-day commitment shown by the contact centre team, whether they're dealing with simple or more complex queries.
"We continue to work hard to try and get it right first-time, and to develop our digital offer to ensure that people can deal with us in the way that they choose.
"This anniversary is a great opportunity to extend our thanks to the team who do their best in a demanding environment on a daily basis."